TOP HI-TECH (THT-EX) is the leading manufacturer of Explosion-proof LED lighting in Taiwan. All the products are self-designed and manufacture while marketing to the world with THT-EX brand name.
THT-EX R&D team has more than 20 years' experiences on the design and manufacture of outdoor waterproof electronic. Besides, we also have well-established knowledge about the special requirement for electronic products used in harsh outdoor environment. THT-EX took the lead to release the first AC-IN Explosion-proof LED Lighting for special environment application in 2011. The product offers solutions of high protection grade IP68, and applicable to high temperature 100℃ & low temperature -65℃ environment.
To provide our customer with a safe, high efficiency, high quality, and reliable product; we fully dedicate on product innovation, development, and manufacturing. As well as actively increase testing equipment and various automatic & semi-automatic production equipment. With all these testings and production equipment, we can make sure that our products fulfill the requirement of the harsh environment. To ensure the safety of customers' life and property is our responsibility!
THT-EX in Service
• Constructed to endure the harshest environmental conditions
• Effective Heat dissipation adding to longer service life
• Supplement Anti-glare glass covers for total light efficiency
• Performance evaluation up to 2 million times on/off switches
• Customization at its best
Competitive Advantages
• ISO 9001 and ISO 14001 approved.
• A qualified QAN/QAR manufacturer.
• R&D engineers received IECEx training and qualified.
• The world's first Explosion-proof LED Light for 100°C high temperature environment.
• Lighting can instant power on and operate at -65°C low temperature environment.
• Lighting can work at both AC / DC power supply system.
• Lighting conforms to UL844 explosion proof testing standard.
• Gas-proof, Dust-ignition proof and Marine Explosion-proof products are available.
• Explosion-proof LED Lights received American Bureau of Shipping certifications.
• We offer different lighting source, such as COB, DOB, SMD and many kinds of accessories at your choice.
• Important parts are made by in-house CNC lathe to ensure the best quality and fast delivery.
Capital: USD 3.44 million
Headquarters: New Taipei City, Taiwan
U.S. Subsidiary: 933 E Airtex Drive, Houston, TX 77073, USA.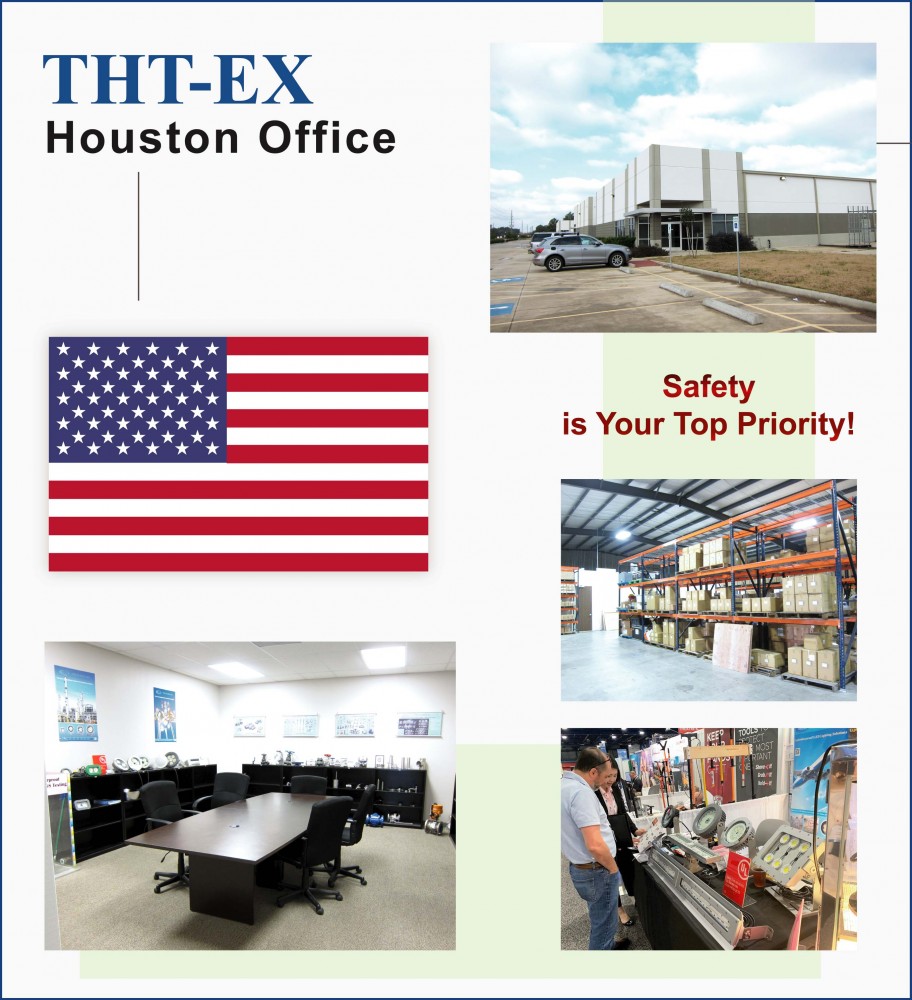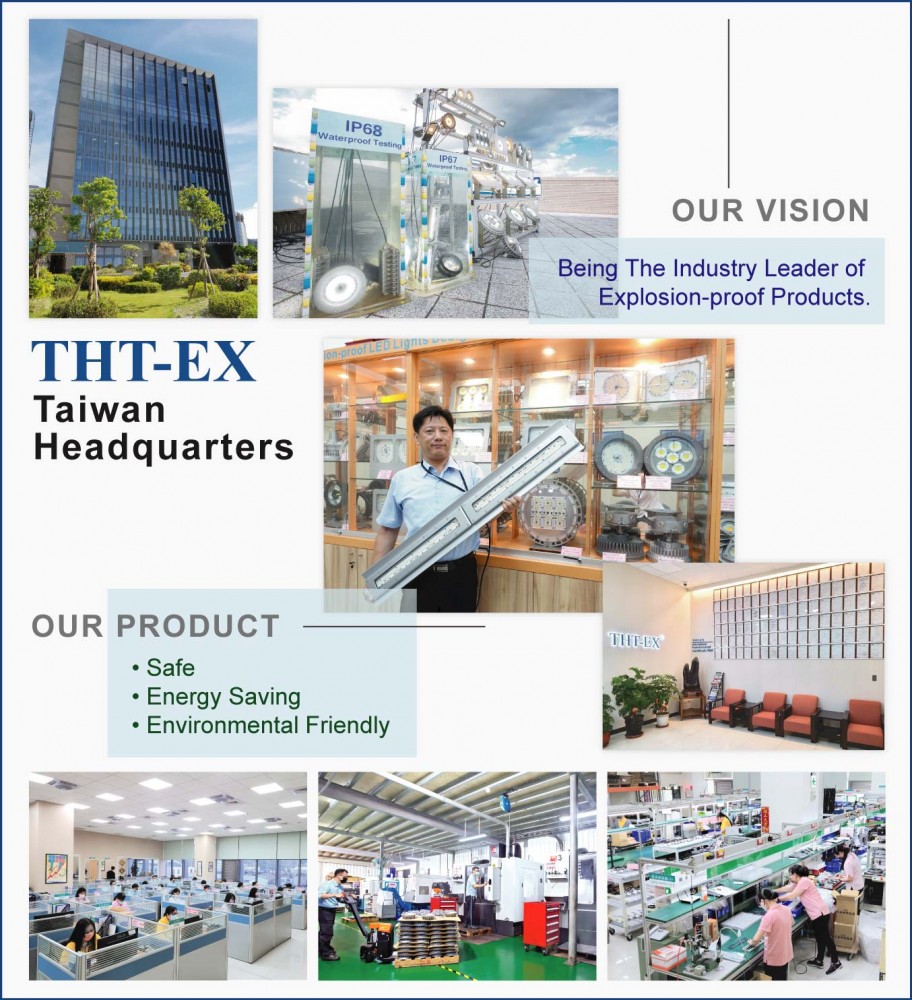 Add.: 9F, No. 1, Zhongshan Road, Tucheng Dist. New Taipei City, 23680, Taiwan
●Houston, U.S.A. Subsidiary
Add.: 933 East Airtex Drive, Houston, TX 77073
●Japan Office
Add.: 4-9, Yaogi Kita, Yao Shi, Osaka Fu, 581-0016, Japan
Contact: Mr. Urahigashi Masao
●Middle East (UAE) Office
Technofy LLC
Add: Sharjah, UAE
Contact: Mr. Pankaj Lalwani
Tel +971-56-3000849
E-mail:
Pankaj@technofyme.com